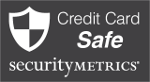 PCI scanned and compliant for your safety
We are experiencing some problems with our e-mail system. If you have contacted us via e-mail but not received a reply please contact us by phone - 01722 712829. We apologise for the inconvenience.
Welcome to our new look website. We hope you enjoy our products and services. As always if you can't find what you require please contact us - we may be able to help.
Flexolite are the leaders in fluid systems for classic cars and low volume specialist vehicles – the "plumbing products" that make up the fuel, oil and hydraulic systems. We have a range of hoses, fittings, filters, oil coolers and oil filter adaptors that is unparalleled. We have years of experience at our disposal covering the design, manufacture, installation and use of these products on most popular cars from the 1950's onwards.

We hope you enjoy using our website with its secure purchasing facility making ordering easier and safer. Please get in touch if you need help or advice.

If you are looking for something that you can't find on our website please contact us - we can't show all the products we can supply.

Tel. 44(0)1722 712829
See Out and About for show information.
New Products Include:
Wire wheel balancing cones
Oil pressure fuel cut off switch
Oil cooler kits
Ethanolmate (endorsed by FBHVC)
Safety reversing systems - video & audio
Engine oil drain valve - Quick Valve
Jaguar XK cam flexi feed kits
News and Events
... local Sicilian produce !
26/05/2016 - 17:31:00
Spotted in Sicily
26/05/2016 - 17:18:14
Nice little restoration project for someone ?!
NEW
OFFERS
Flexolite is owned and run by classic car enthusiasts, James and Sue Wheildon. Following their successful trip to Orkney & Shetland and also Classic Le Mans last year, they covered many more open-top miles with a tour of Lancashire and Yorkshire in their Talbot 75 last year. James is well known in classic motoring circles having owned, maintained and competed in classic and vintage cars for over 30 years. He loves long distance rallying and has competed in several events including Le Jog, Monte Carlo Challenges, Mille Miglia, World Cup Rallies, Peking to Paris and was the winner of the 1988 London to Sydney Rally organized to celebrate the Australian Bicentennial in 1988. He is also well known as a wire wheel builder.
Some of the noted Brands we work with